Curations 3 is the latest version of our platform for visual and social consumer-generated content. It's designed to be easy to set up and use, but if you're unfamiliar with the components it relies on, it's easy to wonder where to start. Watch this video to quickly get up and running with Curations 3.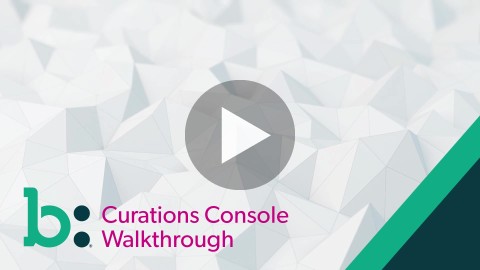 Meet the console
The console is the starting point for everything you do in Curations. The Curations console is an app in Portal. Read about the Curations console and basic administrative tasks in the following topics.
Note:
If you cannot sign in,
contact
your Bazaarvoice Engagement Manager for assistance.
Collect content
Curations finds consumer-generated content on social media and lets you display that content on your site. Before that happens though, you have to tell Curations where to collect content, what to collect, which content to display, and where to display it. The topics below will walk you through that process.
Analyze performance
You can use reports to understand how Curations impacts your business and prove ROI. The following topics offer an in-depth look at each report Curations offers.